Here are a few before shots of the current mess that is the interior of the house. The old kitchen has been ripped off, the interior walls/doors are about to be ripped out, and there is dust everywhere! They are waiting for me to leave before they start the major demo because I'm currently staying here. As soon as I leave the real work begins.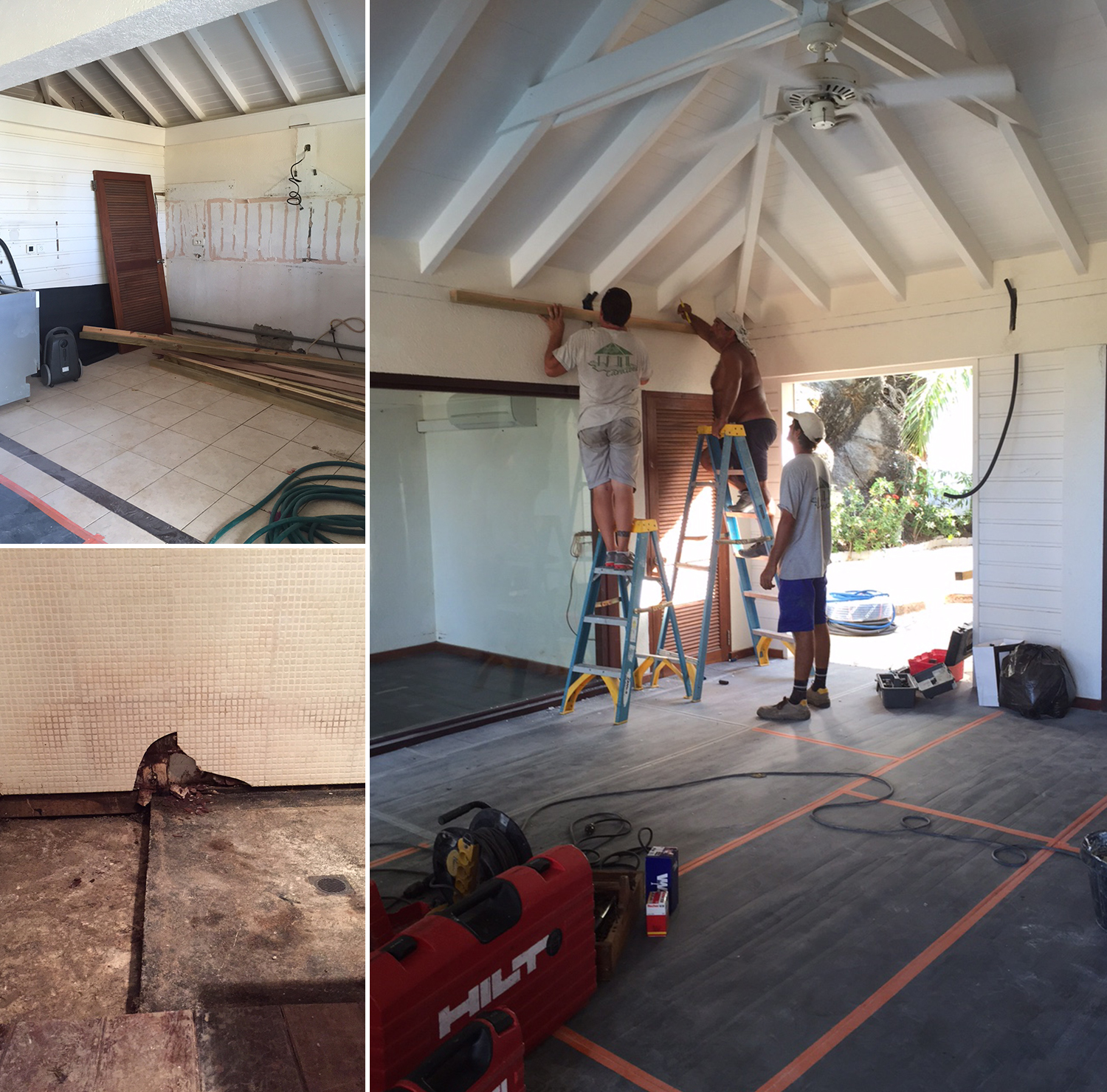 So far, we haven't had too many unpleasant surprises as you usually do in remodels. The only one that came up was the shower floor and walls. We had always intended to replace the shower floor because the existing wood one was not draining well. However, when we ripped it up we discovered the roots of a palm tree that had established residency and taken over. The wood behind the tile was also rotten so unfortunately that all has to get ripped out and re-done.
We are resurfacing both the master bathroom and second bathroom in a beautiful Italian Lime Plaster. This plaster is commonly seen in Italy, Greece and Morocco, however it's pretty rare in the US. It was hard for me to find someone who worked with the product in the US, but I did find a company out of Miami and they are coming next week to plaster the bathrooms, the second bedroom and kitchen floor.
These were my inspiration photos for the plaster: